Google Tez payments app is not just an Android version which is"Made in India". Here I will tell you everything about Google Tez payment app and earning method too.
In fact, Google Tez payments app looks like similar to BHIM apps which is launched by National payment corporation of India (NPCI) with some added advantages which makes payment easier and safe.
Google Tez payments apps allow you for direct payment to the Bank and all you need, a UPI id or mobile number but Unlike BHIM app, there is no Aadhaar verification is mandatory here.
It has launched with some extra features like AudiaQR sharing option from phone to phone. Google will also let the business use Tez to get payment from customers. Google Tez payment app relies on the UPI platform using the VPA or Virtual payee address created in the app.
Some features of Google Tez payments app:
An AudioQr sharing option
Tez app made first in India
Now, Aadhaar function is not compulsory. They'll add it later
Automatic screen lock or Google pin require every time when you want to open
A Google security already installed on Tez app name "Tez shield"
You can add multiple banks in Google Tez app
You can send a maximum of Rs. 50,000 in one time
How to get started with Tez App by Google?
It is very important to make a transaction of Re 1 or more for you to get Rs 51. You can send it to anyone.
1 . Download Tez app from Here (Must)
2 . Click the link from your Mobile browser and download the app.
3 . Select the language and proceed, Enter your mobile number (Use the mobile number that is registered with your bank account)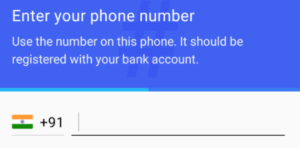 Note: The mobile number you use here should be the same one that you have registered with your bank account and the SIM should be in the current device for verification:
4 . Select the Google account you want to use with Tez and you will be verified with OTP
5 . Now you can either choose your mobile lock screen password or Choose Google PIN (Better to choose Google PIN)
6 . You're done setting up !!
How to add your bank account in Google Tez Payments App?
Note:It is important to send at least Re 1 to someone to get Rs 51
1 . Now you are at the homepage of the app.
2 . Select the Add bank account option on the top under your username and add the bank.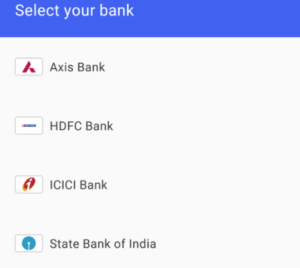 3 . Now Tez will verify the phone number attached to the bank account via OTP
4 . Done !! You will see your bank account displayed. Select that bank account under Settings >> Bank account.
Making your 1st Payment to get Rs 51:
1 . In the Homepage, under the Payments tab, Tap on the New option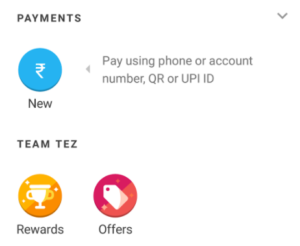 2. Now you can either select a contact, enter UPI ID or mobile number of the user whom you want to send the money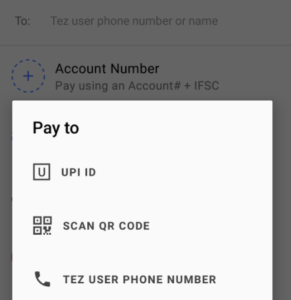 3. Enter amount of Re 1 or more
4. Complete the payment
5. You will now get Rs 51 cashback
Referring your friends and earning unto Rs 9000:
1 . Click on the 'Invite Friends' tab
2. Copy your referral link and share with your friends
3. Once your friend installs the app using your link and makes his first transaction of Re 1 or more, you and your friend both would get Rs 51 free.
Scratch offer:
1 . Just send Rs 50 or more to any of your friends. If you don't have any friends on this app.
2. We will send you back this amount
3. You will earn a scratch card which can be viewed by clicking on Rewards button
4. Just scratch it and earn up to Rs 1000. We did it 2 times and got Rs 32 on first occasion and Rs 350 on 2nd
Proof: 
Terms and Conditions:
For complete terms, visit here
You must successfully send a minimum of Indian Re. 1 to another Tez user to get Rs 51 cashback after signing up via referral link
Payments sent to a non-Tez UPI ID would not qualify for the offer
A user can invite the same friend only once
User can earn a maximum of 50 referral rewards
A user can earn referral rewards up to a total value of Indian Rupees Nine Thousand (INR 9,000) per financial year (1 April to 31 March), across all Tez offers.